WELCOME TO APRIL 2008 !!
Glad you are all coming along for the ride ! Be sure to check back
after the weekends for new pictures! We all hope that April will be as wonderful
to us all as March was!! We wish you all luck this month and finds for everyone!
The beginning of the story's are always on the bottem and work your way up the page!

---
MAY 17 2008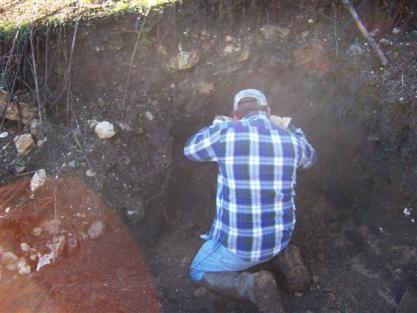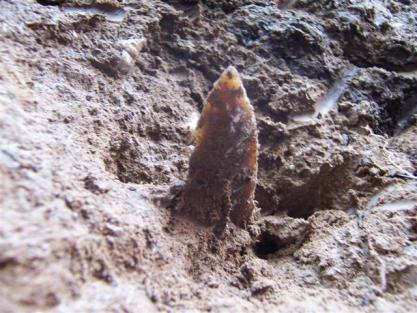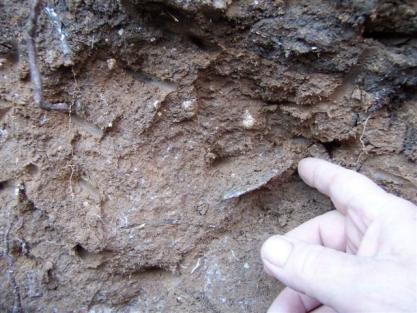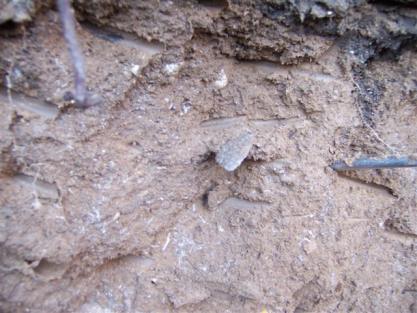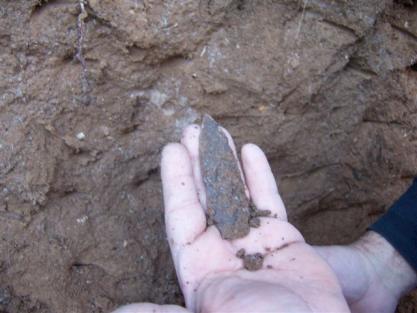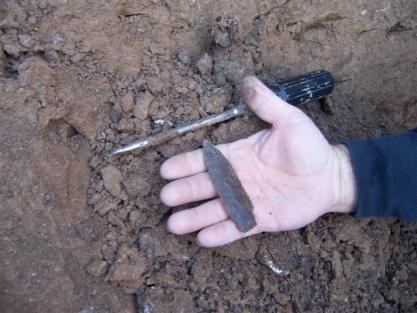 ---
MAY 10 2008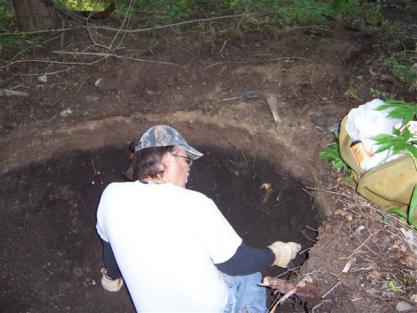 HERE IS JAMES WORKIN OUT A GREAT MATATE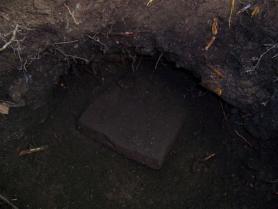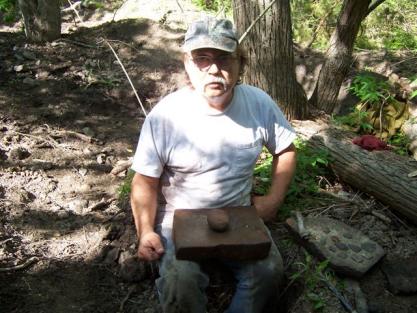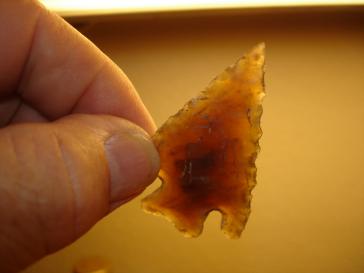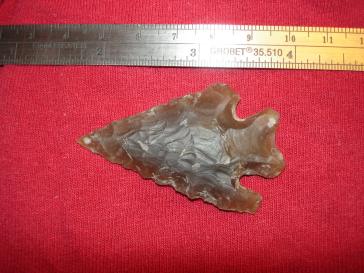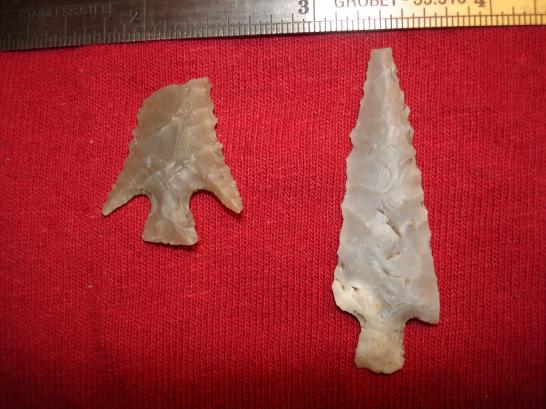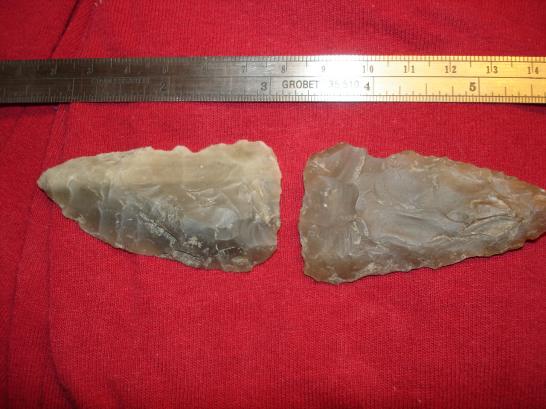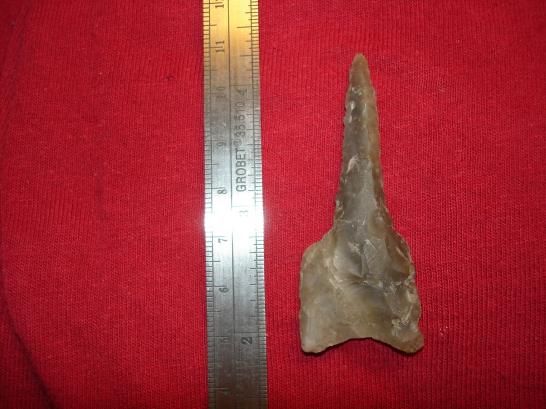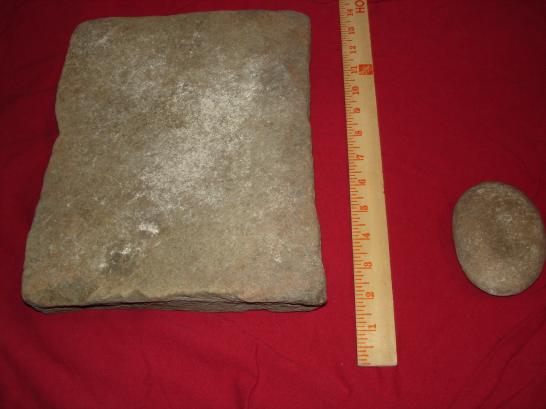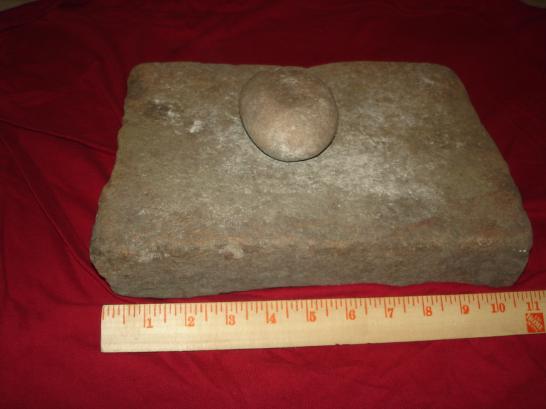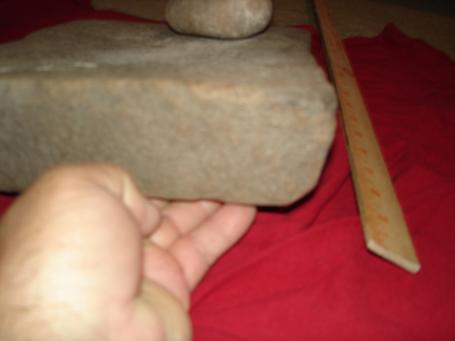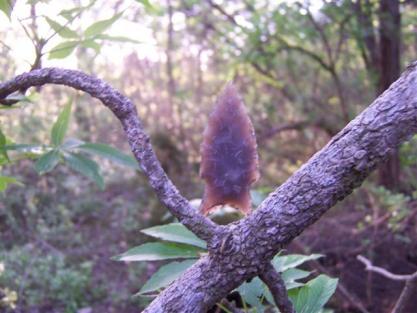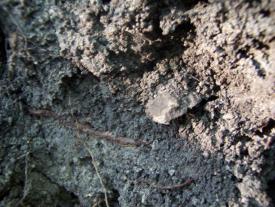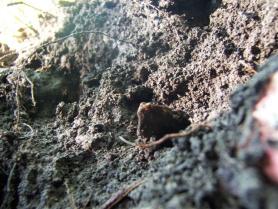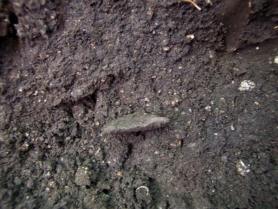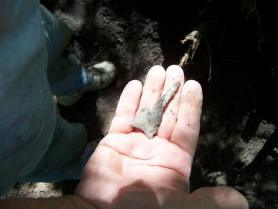 ---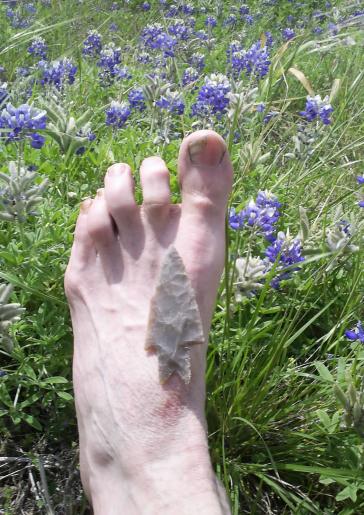 ONE FOOT PERD FOUND!!
4-17-08
That Hal ! Whatta character ain't he!!! But now that I have your attention.
Onward with the update! Here are some pictures and finds from
4-17-08 - We visited 2 different sites in one day!

Here I am relaxing my aching back! Its a "before" shot of my dig area before I cleared away a
few feet of junk to clean it out to make the area workable. Its been a while since I opened up this dig area.. But
since no one else seems interested lately.. I will just have to get the goodies out myself won't I !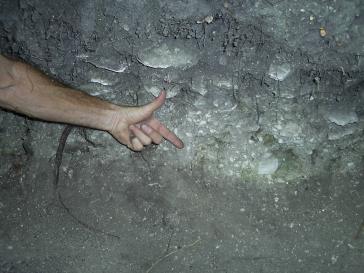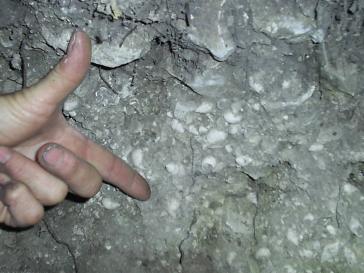 Here is a good shot of the area after the clean out process ! Lots of work, but its much better to dig a clean site!
I seem to remember the chatter in the message board about "Occupational Layers" Well here is my
great example of one.. The ash and fire rock is around 3 ft deep and right in the MIDDLE is where all
this great black georgetown flint and mostly black points come from. Ash - Snails galore.. and some beauties mixed in too !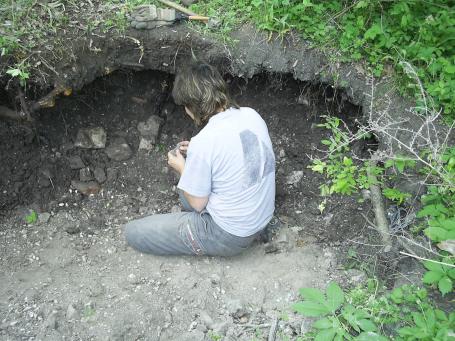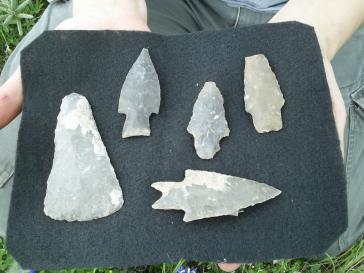 Here are some of the finds from 4-17-08
That scraper that you see there is totally FLAT on the back. PERFECTLY made from a flake ! The flaking
and work on it is totally awesome ! Thanks to Hal its added to my collection and I love it!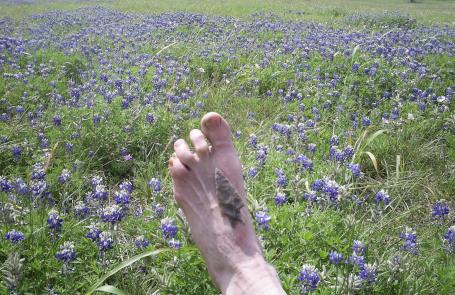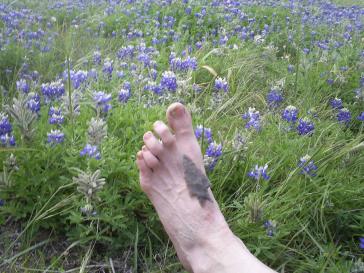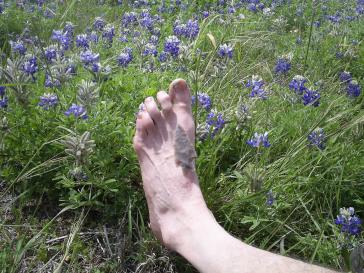 A few more shots of that ONE FOOT PERD that, when we stopped to take the pictures, Hal coaxed me out of the
truck to "help" him take some pictures.. Didn't know what he had planned.. But we laughed for about the next 15 minutes !
Off to the next site to see what the weekend crew has been up to! I hope that everyone is pulling out some
killers while we on out days off! Looks like they have been workin the dirt hard! Email
me some pictures guys !! I will put them in here as well!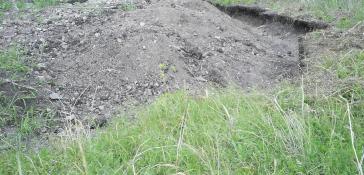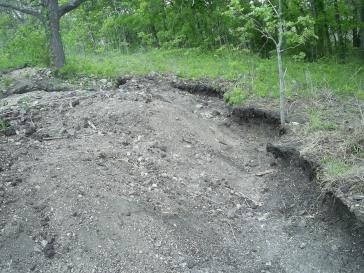 This wall right here has produced many many great finds! Other than the afternoon direct sun.... It was
a great day! Didn't get anything worth mentioning from the afternoon dig.. But got to enjoy the nice cold
Insitu BEER that Hal had for me in his bag nestled up to a ice cold water bottle ! Smoochers to ya Hal !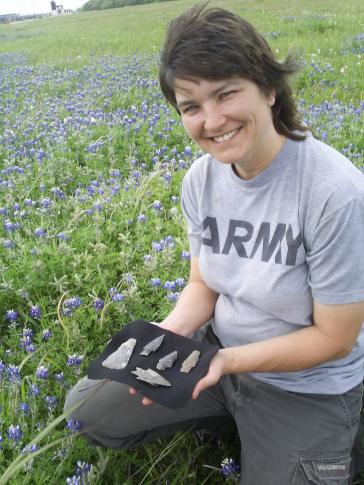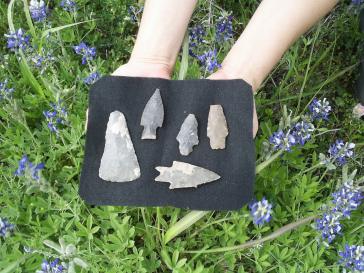 May your weekend be warm and your flint be plentiful!
Thanks for checking our updates and stay tuned!

---
4-13-08 Dig Update
JUST went digging Sunday 4-13-08 and it was the best day in a while for me!
The old dig is was pretty tired the last few visits... so we went back to a old friend.. and like one it took us in with
open arms.. AND POCKETS! Here are the finds from today's hoard!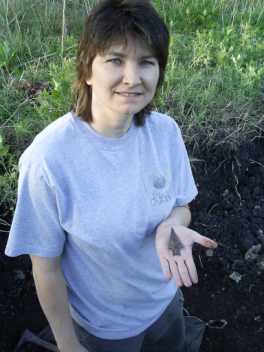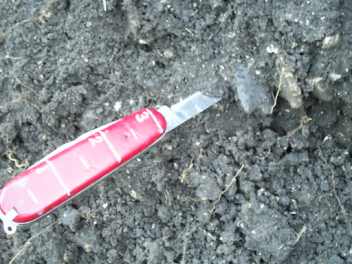 4-13-08 - Ended up with a bunch of great finds today!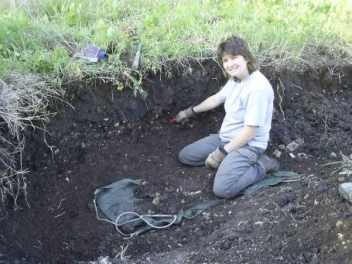 Its like Where is Waldo.. Sometimes hard to find them.. But we always do !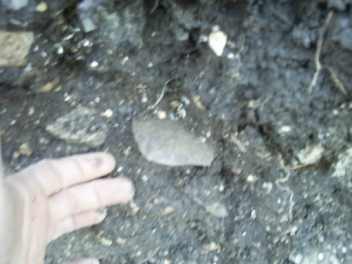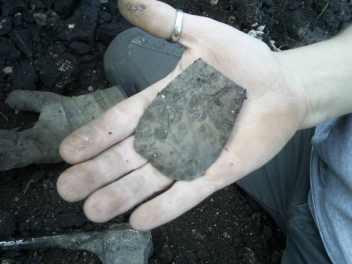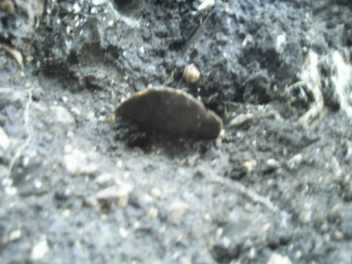 This one SURE had me going - Thought that I was going home with a big blade - Got a broken .. Ahh! It was SWEET looking though!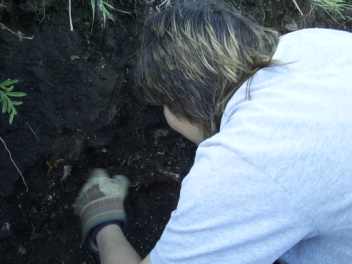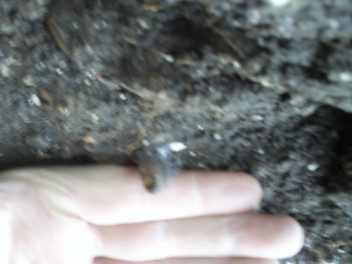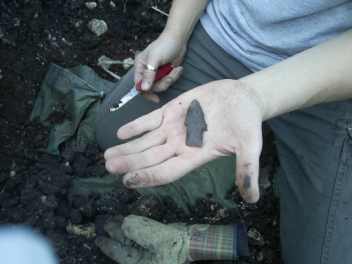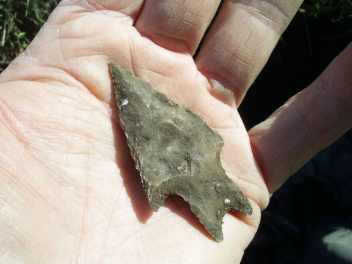 BM and AC - No not Bowl Movement silly!
"Before Mud and After Clean" - Silly people.. Only You would say Bowl movement.. Humm.. Or I say that? !!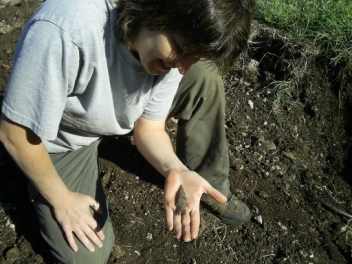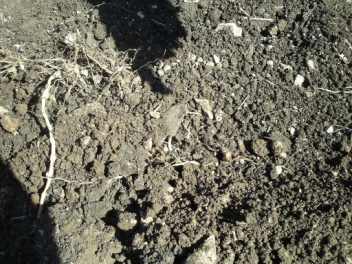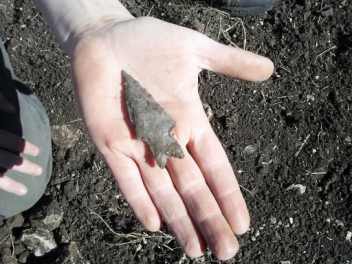 Here is one of Hal's LOST AND FOUND .. This was in Hal's throw pile!! He is lucky to not have squished it!
Check in that first pic of this.. Follow the SHADOW of my hand to the lost point.. Can YOU see it?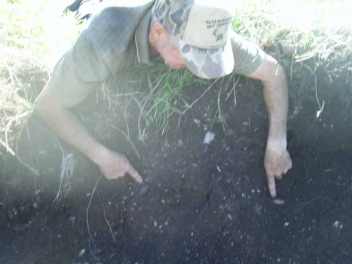 Here are a few of Hals great finds from today! 2 at ONCE!!
( I mentioned something to him with 2 ends.. But we won't get into that with the kids around! )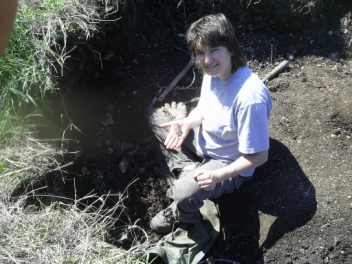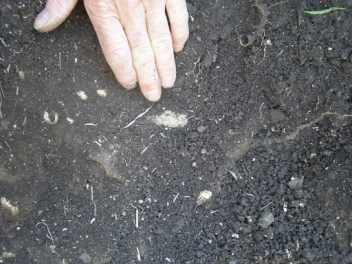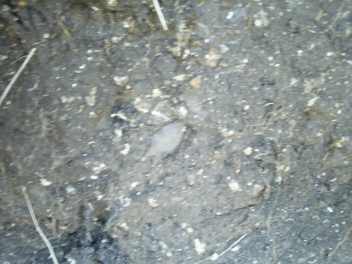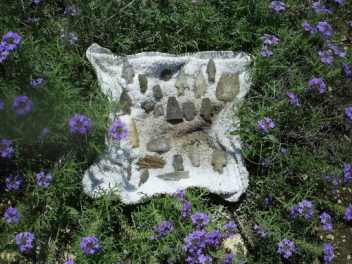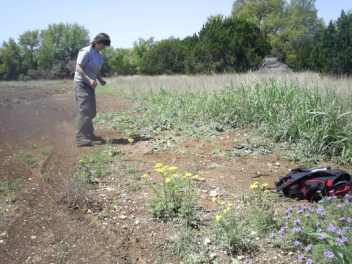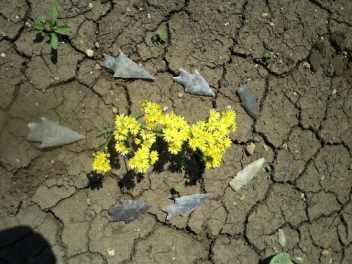 Flowers!! Ahh! Where are the flowers! I was impressed with these so we took a couple snap shots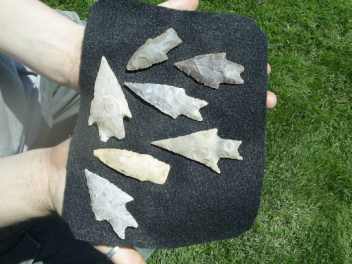 YOU SEE THAT ONE! MY FIRST COMPLETE COMANCHE PERD IS IN THERE! EXACTLY 3 INCHES LONG!
We were VERY lucky to walk out with all these BEAUTY'S today!! Hal brought all the props for proper picture taking too! I think he likes out website or something ! heh.. Hal is a picture taking maniac and we all appreciate it!


This is my Sapphire Dragon tree in my front yard yielding some beautiful purple for the spring photos!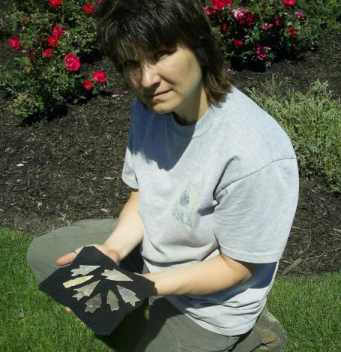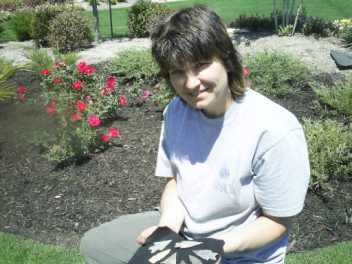 Ok.. You really can't see this in my face.. Ok.. Maybe in the first one.. I was saying
"HAL!! I am NOT going to WALK on these PEOPLES GRASS to take these PICTURES!"
and "Your a GOOBER!" .. also the following .. and I am NOT walking IN the MULCH!
But VERY pretty roses for a little Spring in all of our steps! Thanks for looking !

---
4-12-08 Dig Update
ALOT of pictures from the past few weeks.. Been VERY crazy around here for me and haven't
had the time for updates! Sorry!!!!! Not much on the commentary this update.. But ALOT of pictures for you all to see !
Digs - Dino and some creek walkin in ! Its all there to see!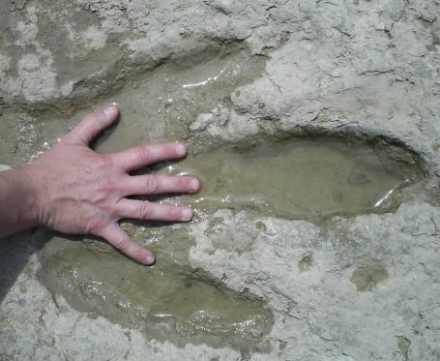 A visit to the Dino tracks on 4-6-08 was kinda COOL!!
After a HORRIBLE creek walk in north austin, we visited the dino tracks
area on the way back to the house.. I haven't been to the tracks in a few years
and Hal refuses to go with me because creek walkin bores him to tears!
In the next BUNCH of pictures .. I had to do some renaming files again because it was coping over old files again .. so its kind of a mess of pictures and I will do better next time in the picture process! So its about 4 digs between us all and the pictures are all mixed up for your pleasure! heh Sorry.. Gotta look at them ALL this time!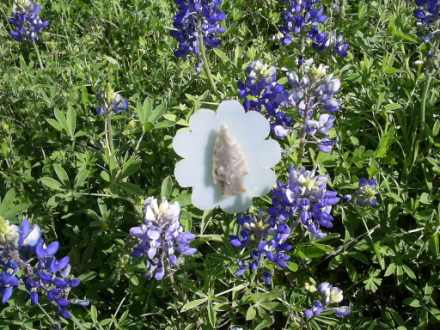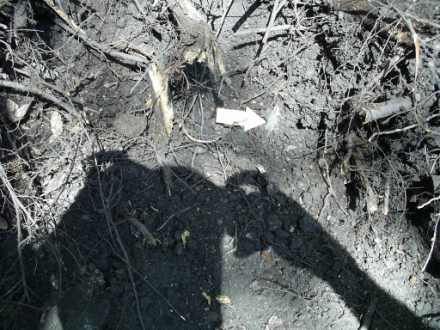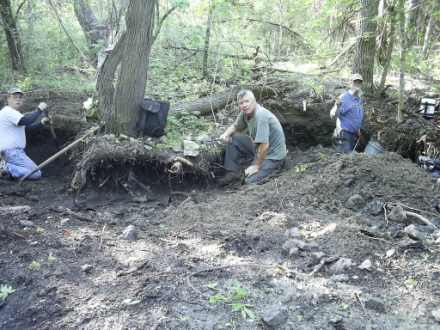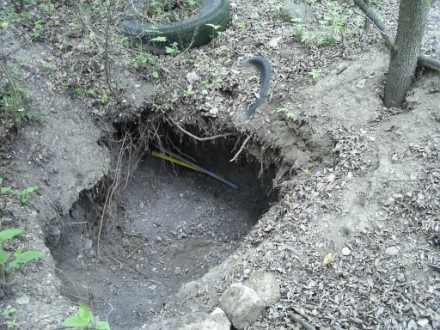 Here is JAMES on the left and HAL on the right
1 week apart - Matching drills and Mano's!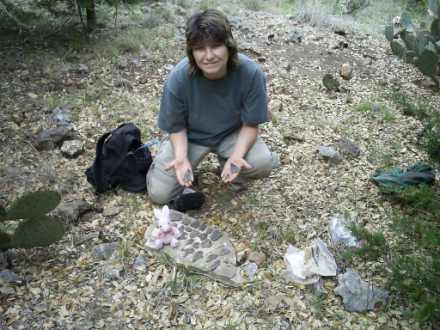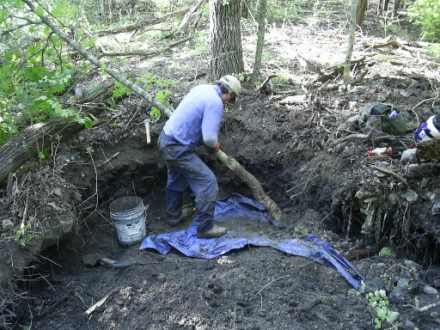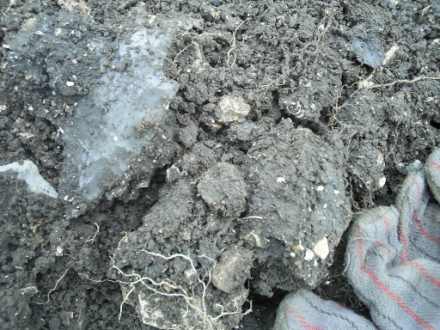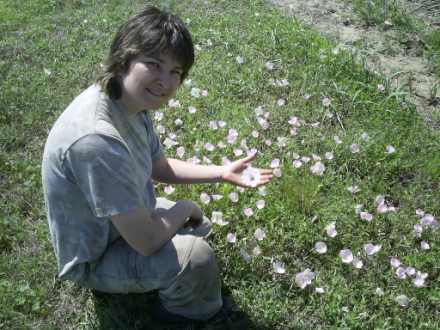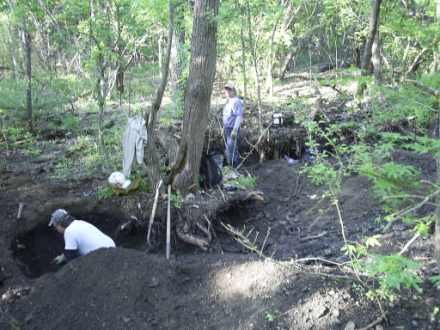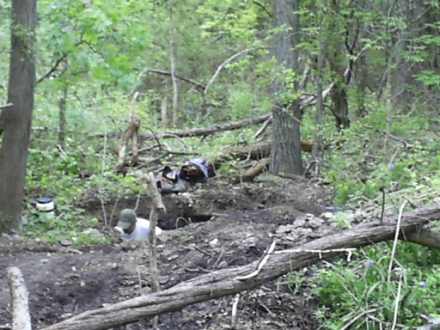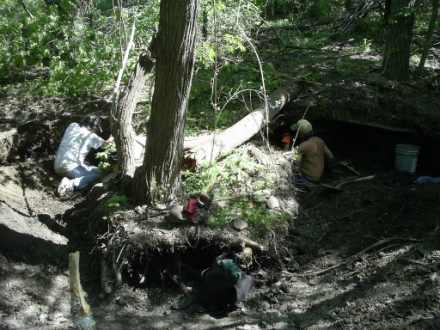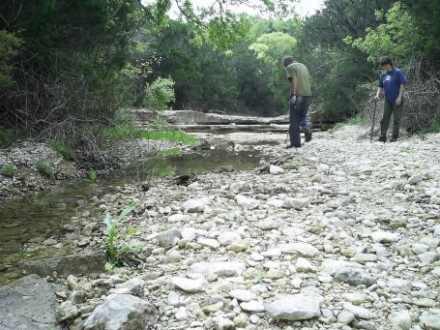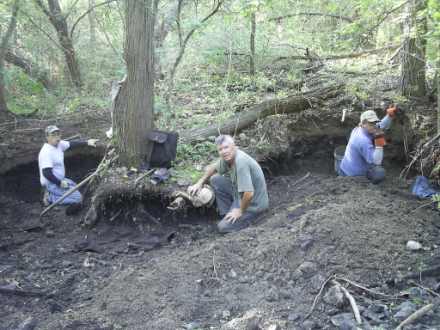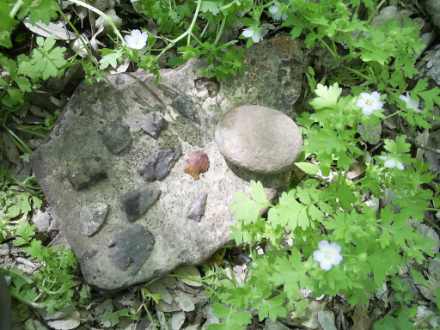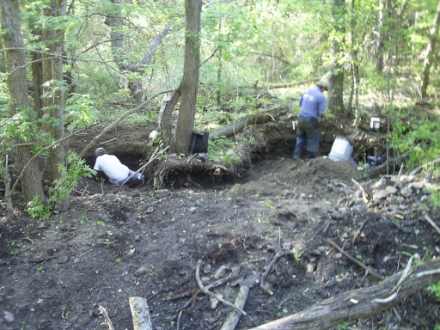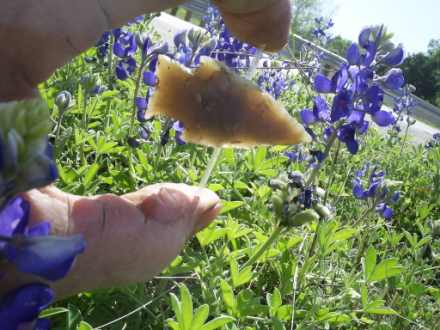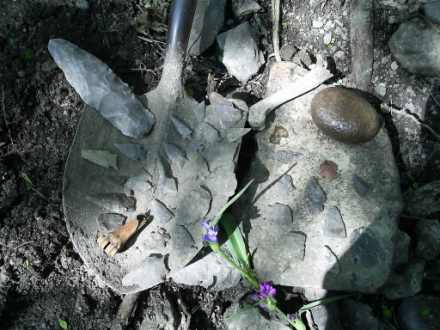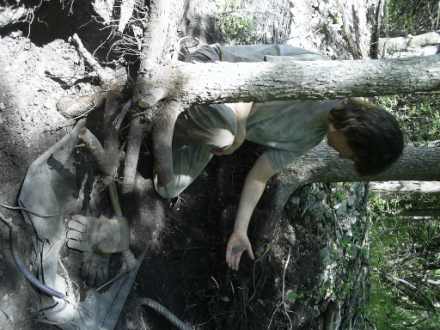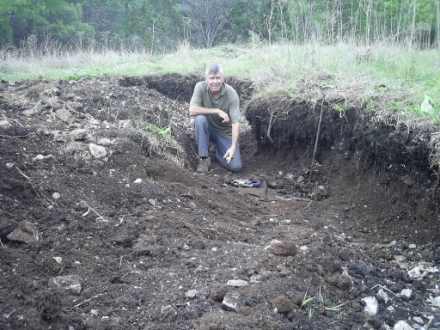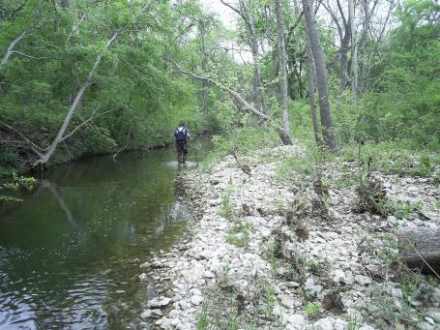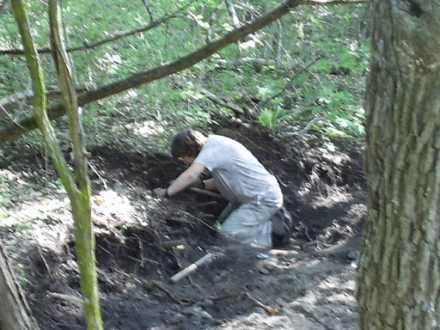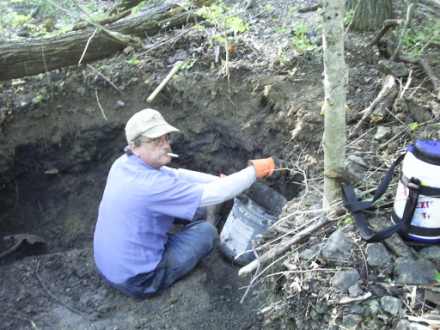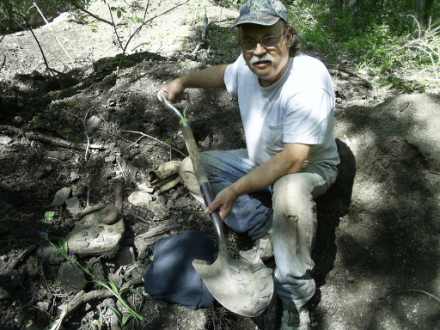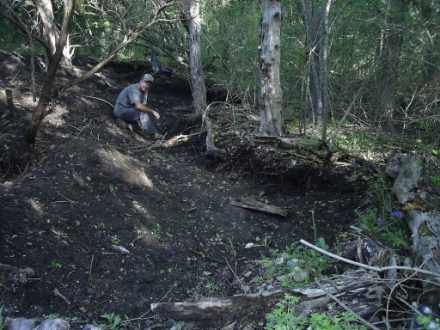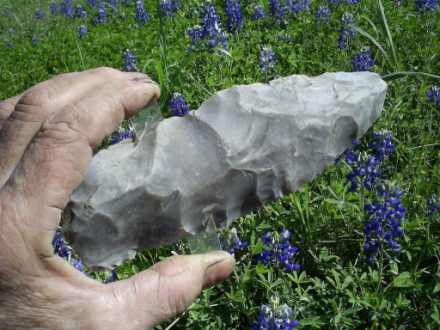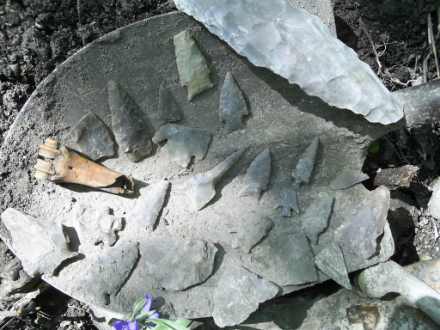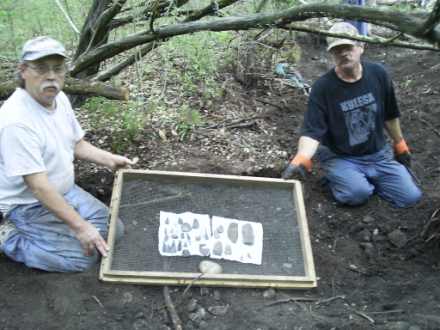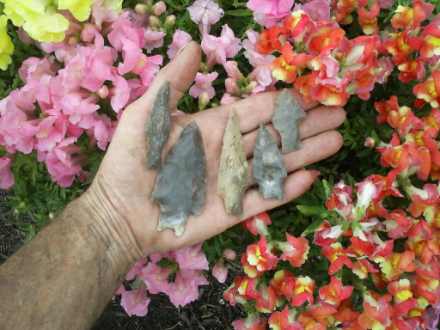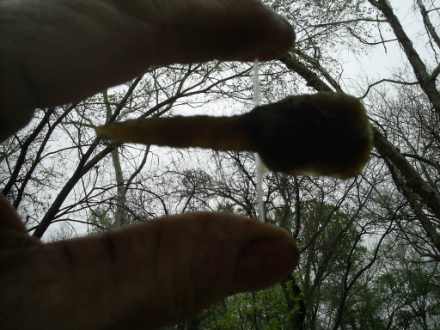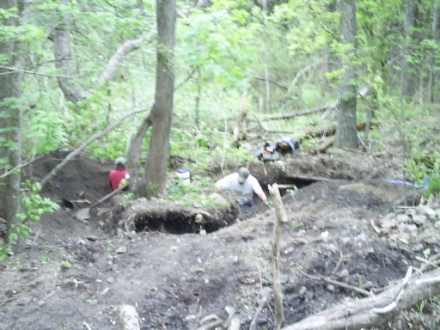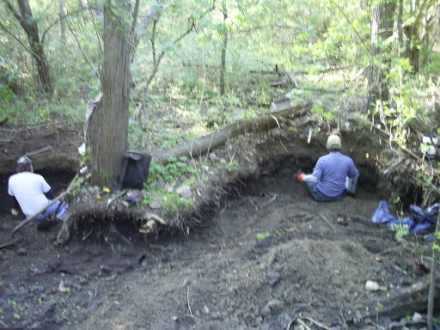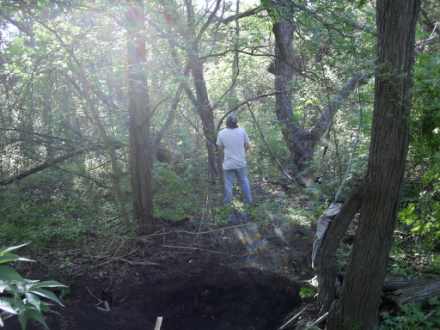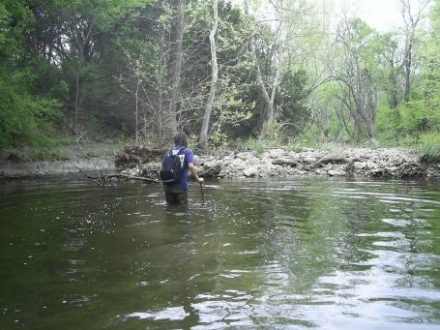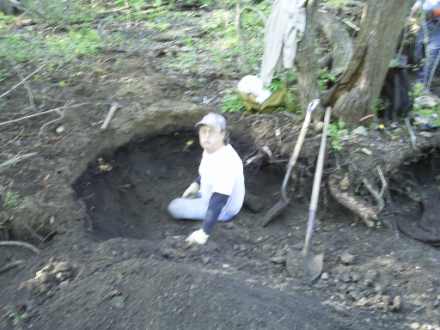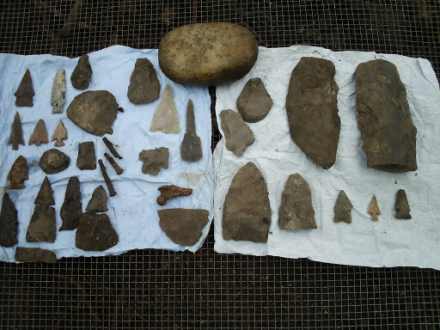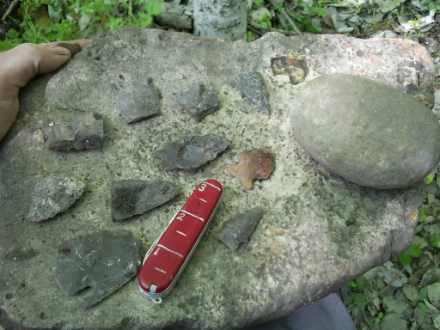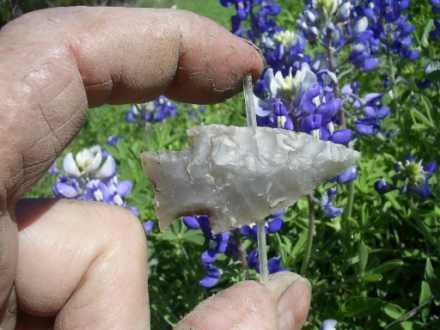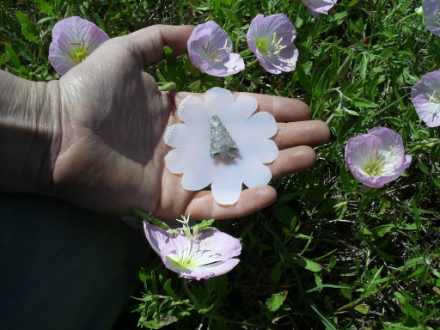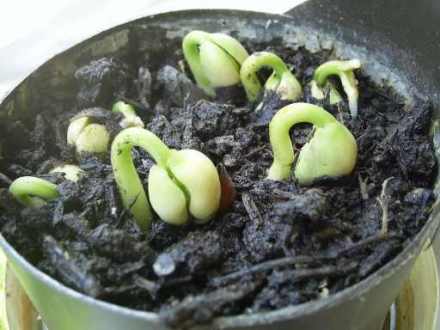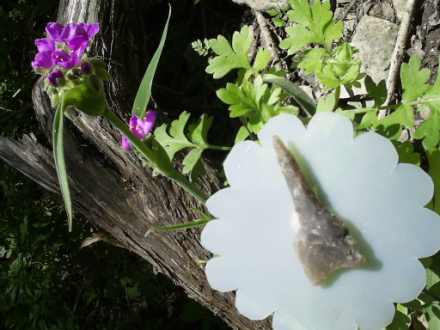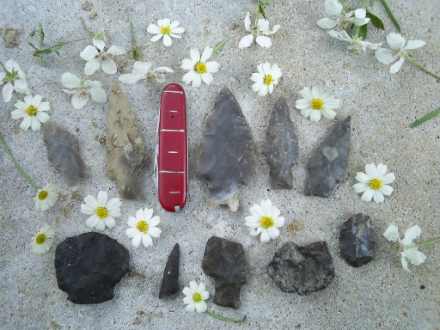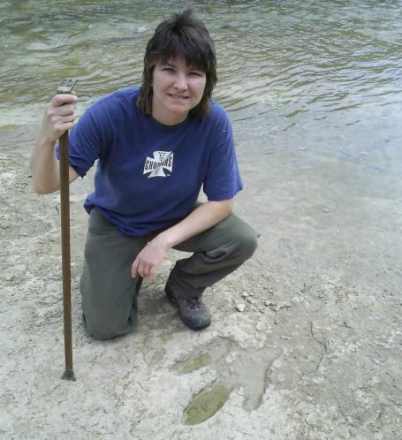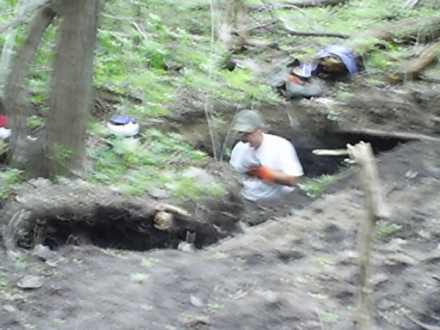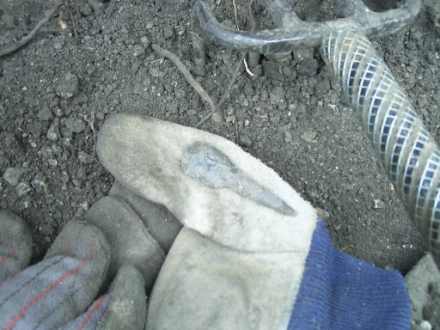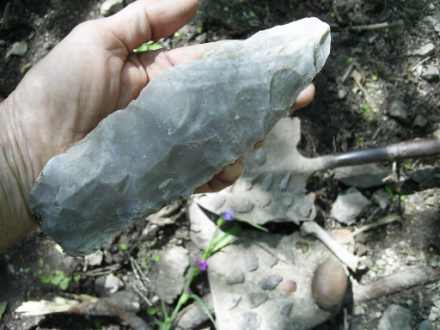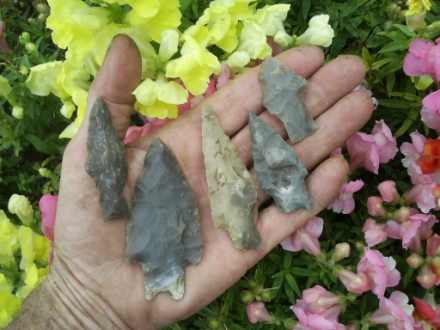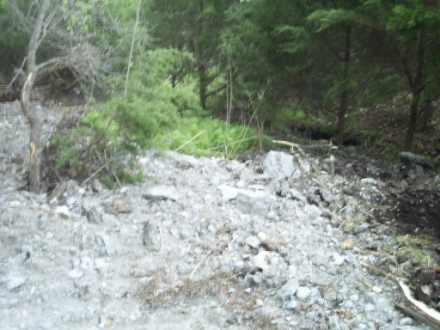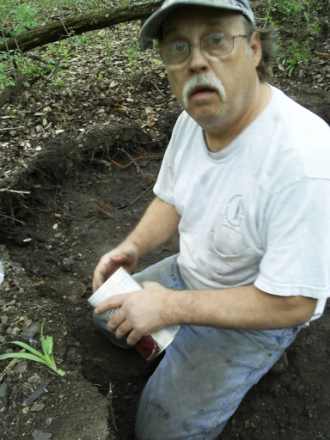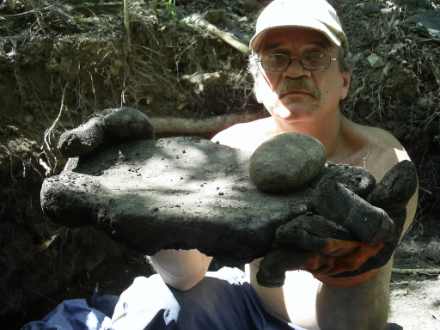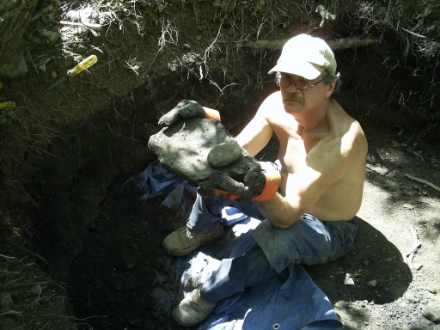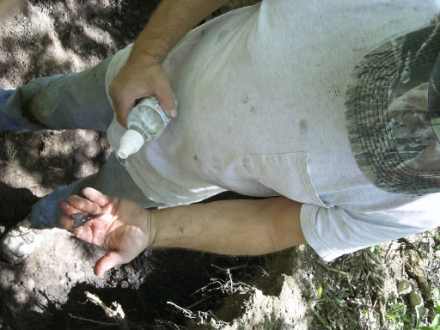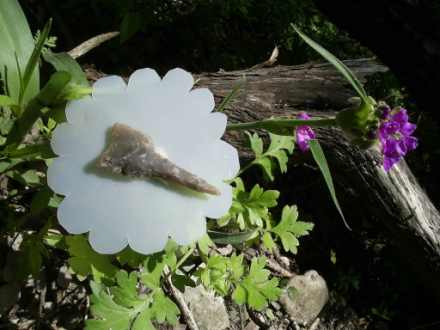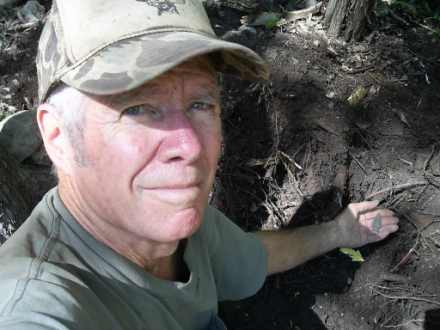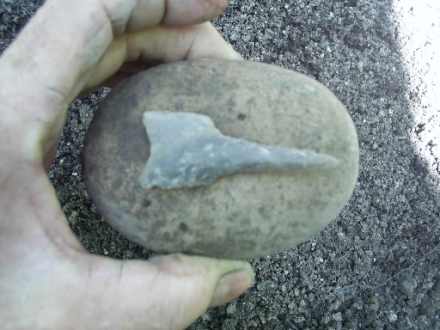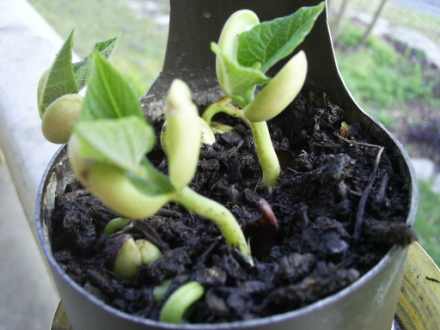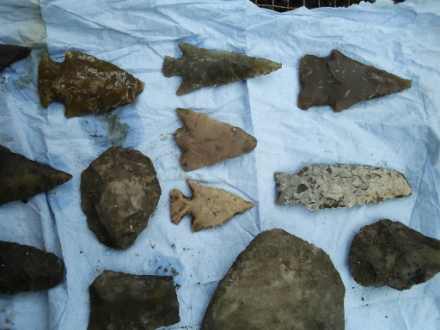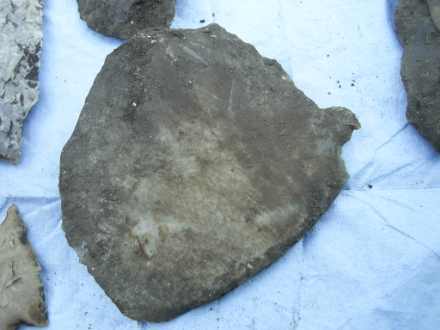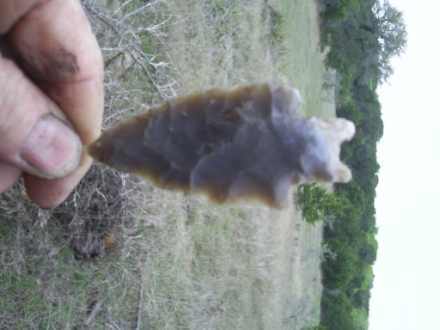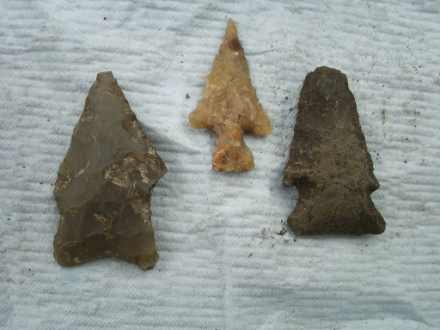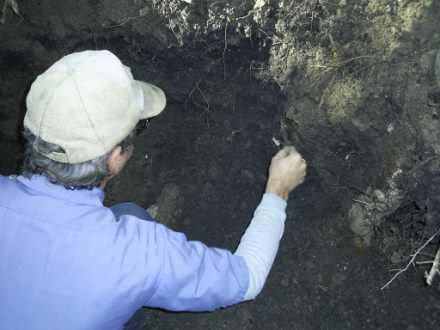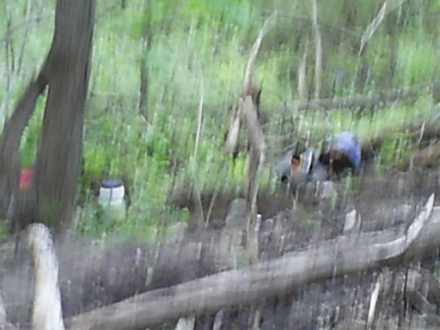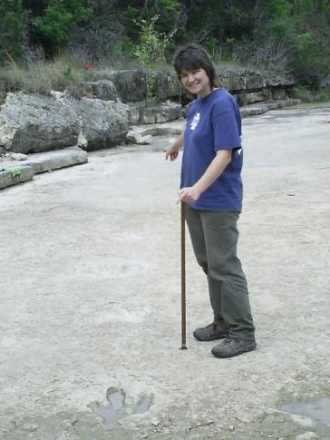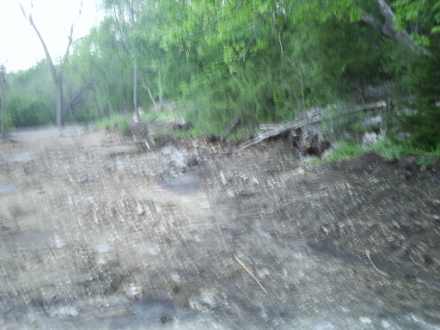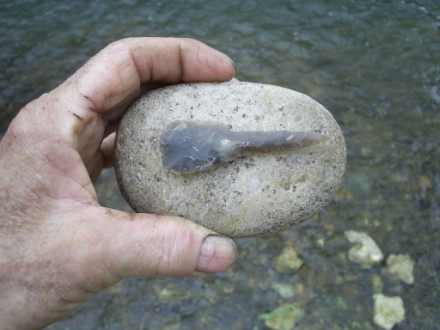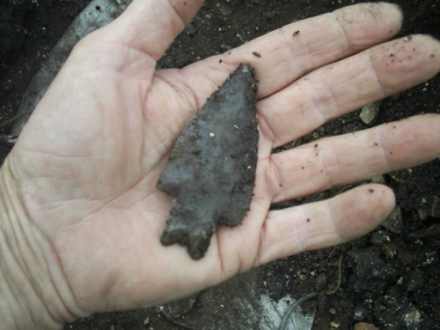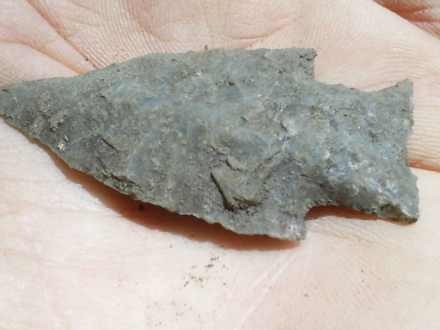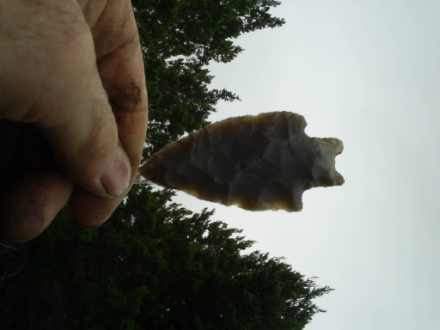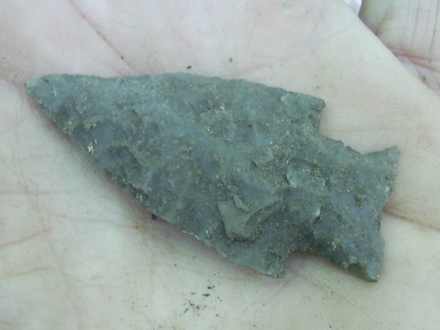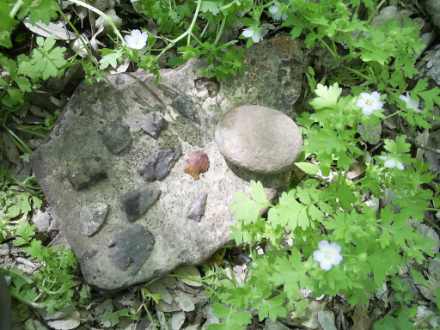 END OF 4-12-08 update


---
4-2-08 - Hal's Spring Day! Happy April Everyone!
Spring is HERE!! Just look at these flowers already!! Its only 4-2-08 and the buds are screaming out !!!
Last weekend was mostly a bust , but I will be posting the pictures anyway sometime in the next
few days so watch out for them!